Kennel Care
Affordable Pet Care For You!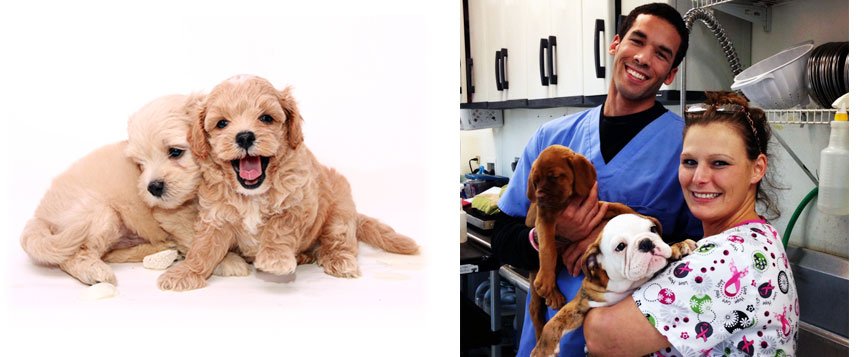 We socialize every puppy every day! Our puppies have a unique schedule while they are here at Petland: feeding in the morning, afternoon baths, preventative medications and vaccinations; our puppies are getting A LOT of attention during the day. All of our kennel technicians are coached and monitored by our consulting veterinarians and provide the utmost care for our pets at Petland.
Kennel technicians follow strict charting procedures to make sure that every puppy in the store is well cared for each day. We track items such as feedings, weights, temperatures, baths, and any medications that our puppies may need while in our care. This information is given to you when you take your puppy home. We make sure you have all the important information you need about your puppy when you leave our store.